A Deep Clean, Space Saver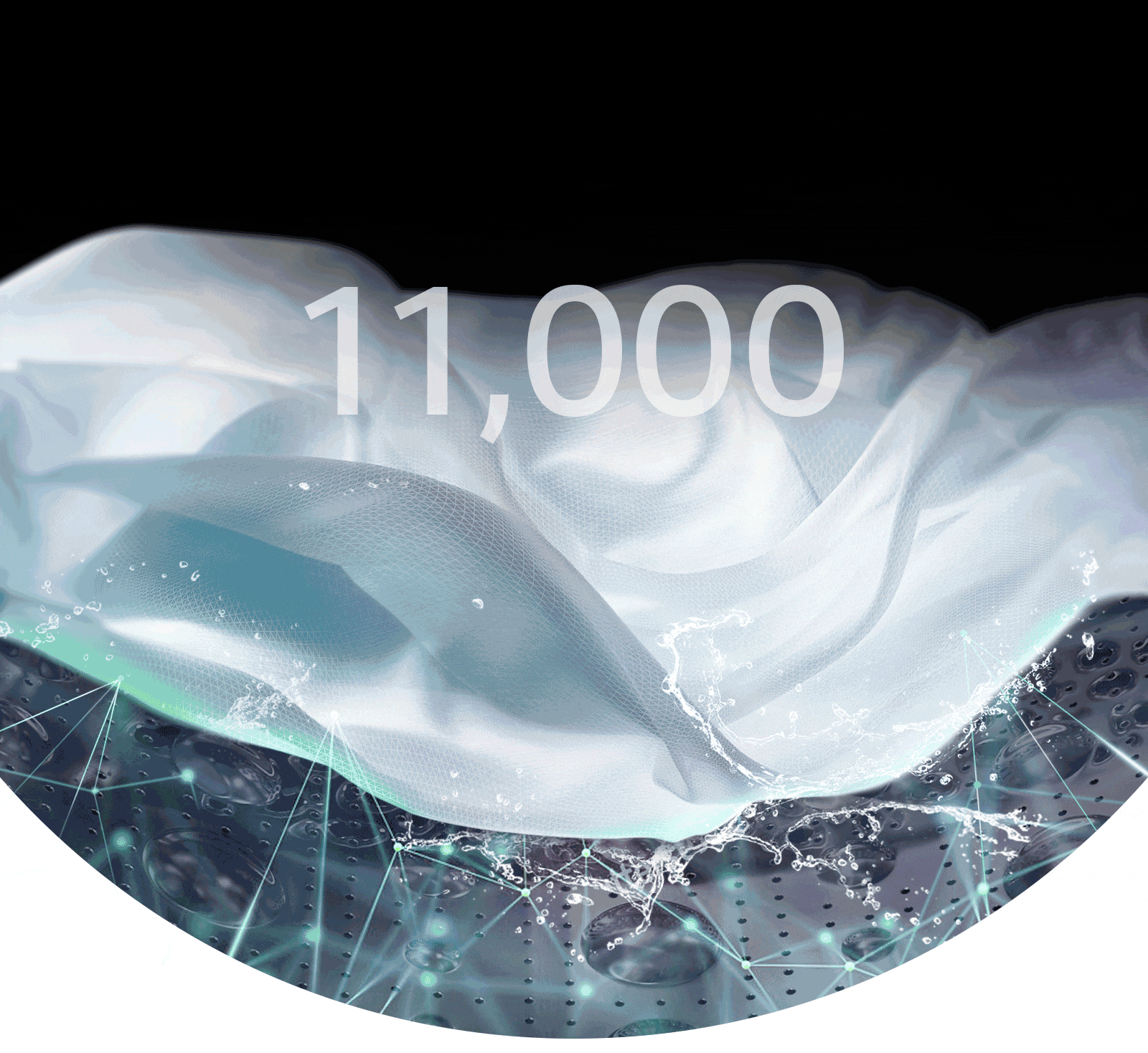 Intelligent Care with 15% More Fabric Protection
AI Inverter Direct Drive™ maximizes cleansing performance and extends the life of your garments
*Tested by Intertek on January 2020.
Cotton cycle with 2kg of underwear compared to LG Conventional Cotton cycle. The results may be different depending on the clothes and environment.

What is AI DD™?
AI DD™ detects weight and softness of fabric to choose the optimal wash setting for the fabric.
Washer and Dryer in One
Save space, make room for family with LG's all in one washer and dryer.
Combat allergens
with the power of Steam
The Allergy Care cycle uses water and heat to create a super-disinfecting steam that sanitizes clothing while still being gentle on it. This reduces 99.9% allergens, such as dust mites that can cause allergy or respiratory issues. Improve your quality of life by maintaining a healthy, allergen-free environment.
*Turbo Wash™ available on selected wash programs. Time Saving will vary depending on wash load and cycle selected.
Steam Away 99.9% of Allergens from Your Fabrics
Wear your clothes with confidence knowing that 99.9% of allergens are removed with LG Steam™
*Allergy Care cycle approved by BAF (British Allergy Foundation) reduces 99.9% house dust mite allergen.
The results may be different depending on the environment.
More Durable and Hygienic
The tempered glass door and stainless steel lifters ensures greater durability and hygiene
*Tested by Intertek on July 2013. Bactericidal effect for P.aeruginosa of stainless steel against initial amount in 12 days.
TWINWash™ Mini Compatible So You Can Do Two Loads at Once
Add the TWINWash™ Mini to your new LG washer to tackle two loads of laundry at the same time
*TWINWash™ mini may not be available in all country or in local retailers.
Smart Living Begins with LG ThinQ
With ThinQ™, remotely access your washer and download new cycles from your smart device
*Support for smart home devices that are compatible with Alexa and Google Assistant may vary by country and your individual smart home setup.
Long-lasting, Less Vibration, Less Noise
The Inverter Direct Drive Motor is reliable, quiet, and comes with a 10-year warranty